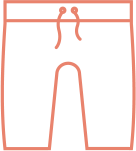 SEAMLESS DESIGN FOR MAXIMUM COMFORT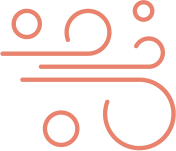 BREATHABLE FABRIC + ADAPTABLE DESIGN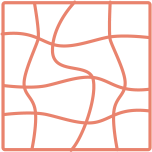 INNOVATIVE LINER SUPPORT SYSTEM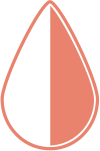 LONG LASTING COLOR- FADE TECHNOLOGY
modern swimwear for modern people.
say goodbye to basic & embrace blú. swimwear reimagined by two mothers who know.

comfortable — luxurious — supportive — sustainable
finally... your everyday, everywhere suit.
is your favorite swimsuit really perfect? is there something about it you would change to truly make it legendary? The creators of blú swimwear set out to perfect a category & in the process redefined the way we dress in & out of the water. 
at blú, our use of innovative materials and passion for creating the most supportive, comfortable swimwear in the market, has captured the loyalty of literally everyone who finds the brand. our fans (perhaps a better word would be "fanatics") sing our praises while wearing blú both in & out of the water.
as we say, "from beach to bar"
blú... swimwear or everywear?
our guarantee... you'll forget you're even wearing them.
remember the carefree times of our childhoods? that feeling of unfettered freedom inspires us: freedom in comfort, expression, agility, and purpose is what drives us.  blú swimwear reinforces confidence, security, & style with a second layer that offers support where it counts.
we are so confident in our comfortable fit, that we guarantee you'll check at least once to make sure you are still wearing ours suits after trying them on.
sustainable... and caring
do you care about the planet like we do?  blú partners with fair trade suppliers for our innovative materials that are free from harmful finishes which are known to gradually pollute the waters where you swim. 
we proudly donate 5% of our sales to the Ocean Conservancy to support their efforts for international coastal clean-ups. collectively, we strive to keep our open waters thriving so we can continue sharing our favorite moments with the one we love for generations to come.
fit for an olympian

This suit is snug, secure and perfect for any type of swimming... especially laps! The waistline and strap are extremely comfortable. 

Matti Rajakylä, former Finnish Olympian
blú is the best

I'm an athlete and love how I can go seamlessly from swimming to running to biking in my blú suit.

Brendan O'Reilly, customer
everyone loves them

Just tried on my suit this morning, never felt anything so comfortable! 

Thomas J. Sullivan, Co-Owner of Condon Sullivan Wealth Management
Wonderful Fit

I have put both of my kids in the sweet cheeks swimsuits for years. They have a wonderful fit, the fun patterns are like nothing I have seen for children before! And so colorful! 

Alexandra Kotur - former Editor of Vogue
I love these suits!

Having my own women owned business, Coco Baba Mom, I was one of the first supporters of blú swimwear. It was easy for me to share how much I love these suits because my girls would not take them off. Now that we live in California, my girls bike and wear these comfortable wee bathers to the beach and playground

Emma Heming Willis - Owner of CocobabaMom
Sensory Friendly

My son has autism and your swim shorts are the most comfortable for him.

The built in mesh underwear in most swim trunks make him very uncomfortable. Your swim trunks are more sensory friendly.

Jessica Jacob
Follow us on instagram @diveintoblu